This is the cookie policy for ovo-live.com. It covers how cookies are used by OVO and our associated brands SSE Energy Services, Southern Electric, Scottish Hydro, SWALEC, and Atlantic, which are members of the OVO family.
You can also review our Privacy Policy. 
What are cookies?
Cookies are small text files that are placed on your web browser, computer or mobile device when you visit any website. They're used to make websites work and improve user experience.
You can visit the ICO website for more information on cookies and similar technologies.
How do we use cookies?
We use information supplied by cookies to help us:
Analyse your use of our websites to provide you with a more personalised online user experience.
Improve our website by displaying content that is most relevant to individual visitors.
Advertise OVO products on other websites, based on your visits to our sites.
Ensure you receive advertising from us that is relevant to you and your interests.
Remember certain personal preferences, such as your language setting and preferred configurations.
For instance, depending on your cookie choices, we may use information about your devices, your online interactions and you, to provide, analyse and improve our services. This may include personalising content or advertising for you, including email and direct mail.
Getting in touch with us
Our Contact details
If you've got any questions about data protection, or you're not happy with how we've handled your data, please get in touch:
| | |
| --- | --- |
| Company  | Contact information |
| SSE | |
| OVO | |
|   |   |
When you send us your query, let us know it's a 'rights request' as part of your message. This will help make sure it goes to the right place. Please include your name, account number, address, and if there's any data you're especially interested in – if you can. This will make it easier for us to respond to you properly.
Data Protection Officer (DPO)
You can email our Data Protection Officer (DPO): [email protected]. You can also write to them:
OVO Energy
1 Rivergate
Temple Quay
Bristol
BS1 6ED
Information Commissioner's Office (ICO)
If you're not happy with our reply to any complaint or you think our processing of your data doesn't comply with data protection law, you can make a complaint to the Information Commissioner's Office (ICO). Just use these details:
Address:
Information Commissioner's Office
Wycliffe House
Water Lane
Wilmslow
Cheshire
SK9 5AF
Telephone number: 0303 123 1113
Visit ICO website.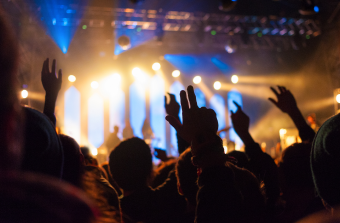 Already an OVO Customer?
If you're already an OVO customer, all you need to do is sign up with your OVO account number. It's completely free.
Learn more
Not a customer yet?
Get your energy or boiler breakdown cover through OVO and you'll be able to join OVO Live for free.
Learn more