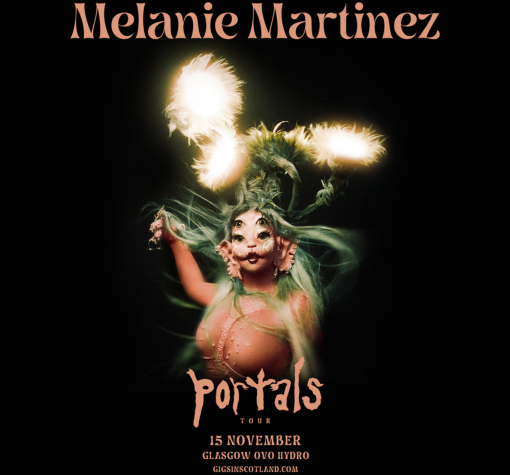 7:30pm Wed 15 November 2023
Event Information
OVO Live pre-sale access from 4pm Tuesday 13 June 2023
General on sale from 2pm Friday 16 June 2023
Melanie Martinez brings the PORTALS tour to the UK in November 2023
Shape-shifting and boundary-pushing pop enigma Melanie Martinez has announced UK & Ireland dates of the PORTALS European tour, stopping at London, Wolverhampton, Manchester, Glasgow and Dublin from 9–17 November.
Melanie Martinez is one of those rare artists who really commits to a concept, shape-shifting and all. You probably know her best by the "Cry Baby"
character that defined her early career; sporting half-pink hair, adorned in doll's dresses, maybe carrying a baby bottle. Check in on her now, and you'll see her as a grotesque four-eyed naked alien creature — part 
Labyrinth, 
part Björk, all thrillingly weird. In the irreverent alt-pop that accompanies these alter-egos, she doesn't slack either; throughout her discography, she unwaveringly confronts taboos amid gleefully catchy hooks.
Martinez rose to fame as a competitor on the third season of 
The Voice 
in 2012, aged 16. Coached by Adam Levine, she finished the competition in fifth place, with her versions of the White Stripes' 'Seven Nation Army' and Alex Clare's 'Too Close' both hitting the iTunes Top 10. In February 2014, she released her debut single 'Dollhouse', before signing to Atlantic Records and releasing an EP of the same name in April of that year. Her first US tour ensued that June, wrapping up in March 2015. Disclaimer: Please note that Level 3 is accessible by stairs only. Some areas of Level 2 and Level 3 may not be suitable for those with mobility difficulties, those who are not comfortable with heights or those who experience vertigo. We anticipate you should receive your tickets at least 21 days prior to the event you are attending. Thank you for your patience.
STANDING: OVER 14S ONLY | SEATING: 8+ | ALL U16S WITH ADULT