Do more of the things you love.
OVO Live is your exclusive ticket to good times. Enjoy early access to tickets for the greatest shows and VIP treatment at our iconic arenas; OVO Arena Wembley and the OVO Hydro in Glasgow.
It's our way of saying thanks for being with us on the Path to Zero.
Buy tickets up to 48 hours before general release.
Arrive in style at our VIP entrances and relax in our VIP lounges.
Access to exclusive competitions and offers, only for OVO customers.
Ready for good times?
Joining OVO Live won't cost you a penny. All you need to do is enter your OVO account number.
See what's coming up
Ready to get your hands on the best tickets early? Check out upcoming shows on our What's On page. We'll also email about upcoming ticket releases. See you in the front row!
Book VIP lounge access
Buy your tickets through OVO Live's pre-sale and upgrade to our exclusive OVO Live Lounge at no extra cost. Simply pick the lounge option when you book (subject to availability).
You'll see your booking on your ticket and we'll email you more details closer to the show. If you can't pre-book, try asking our OVO Energiser team on the night and they'll see what they can do.
Arrive the VIP way
At the OVO Hydro, any OVO Live members who bought their tickets through the OVO Live pre-sale can enter early through the dedicated OVO Energy Door. At the OVO Arena Wembley, if you've booked OVO Live Lounge access, you can enter through the dedicated VIP Entrance. Look out for more details sent ahead of the event.
VIP Parking at the OVO Hydro
Limited free VIP parking spaces outside the OVO Hydro are available to OVO Live members. Make sure you pre-book so the OVO Guest team can guarantee your parking space.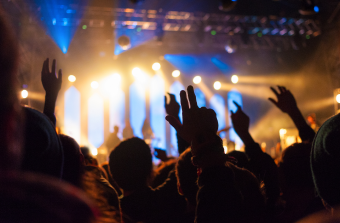 Already an OVO Customer?
If you're already an OVO customer, all you need to do is sign up with your OVO account number. It's completely free.
Learn more
Not a customer yet?
Get your energy or boiler breakdown cover through OVO and you'll be able to join OVO Live for free.
Learn more