At OVO Live, we recognise that it is important for you to understand how we use your personal data. Therefore, please read the following information carefully as it contains important information regarding the OVO Live website (this/our "Site") and the way in which we use your personal data.
1. The data we collect and how we do this
Personal data we get from you.
We collect personal data about you where you provide it to us directly. This may happen in a variety of ways, including by:
creating an account with us on our Site; 
making a booking through our Site;
leaving a review on our Site;
sending us a message through our Site or any of our other websites (when your message is in relation to OVO Live); 
by completing an online form;
corresponding with us by e-mail, telephone, SMS or via our customer service tool on our Site; or
mentioning or interacting with us on social media (for example by following/mentioning/tagging us or by contacting us directly). 
The personal data you may give us may include, but is not limited to:
Your name (including first name, last name and title);
Your address (including your postal address and the country you live in); 
Your email address;
Your contact number; 
Your date of birth;
Your gender;
Your OVO Energy account number;  
Your ticket purchases and purchase history; 
Whether you (or someone in your party) has accessibility requirements;
Your preferences to receive pre-sale and event info for OVO Hydro, OVO Arena, Wembley or both venues;
Social media handle and personal data on your social media account.
2. How do we use your personal data?
We will only use your personal information when the law allows us to. Whenever we process your personal data, we are required to identify and maintain a valid "lawful basis" (i.e. a legally compliant justification) for the processing.
3. If you fail to provide personal data
Please make sure you provide us with certain information when requested as if you don't we may not be able to provide you with the services that you request from us. In this case, we may have to cancel a service you have with us, but we will notify you if this is the case at the time.
4. Who we share your personal data with
Our service enables you to sign up and register to purchase tickets for the OVO Hydro in Glasgow and the OVO Arena, Wembley. We do not provide the ticketing services directly – these services are supplied by our partners Ticketmaster (for events at the OVO Hydro) and AXS (for events at the OVO Arena). 
We will therefore share the personal information that you provide to us with our partners in order to provide you with our service that you have requested. Please note that Ticketmaster and AXS have their own privacy practices in place and use their own privacy policies which are separate to this one – if you agree to us sharing your personal data with these third parties, you acknowledge that your personal data will be processed in accordance with their privacy policies. 
We may also share your personal data with third party suppliers and service providers as part of the day to day operations of our business. We will always make sure that these trusted suppliers meet agreed standards for the protection of your personal data, and they will only ever be allowed to use your personal data in order to provide us with services and not for their own commercial purposes. We require all third parties with which we share your personal data for the purposes of providing the services to take appropriate technical and organisational security measures to protect your personal information and to treat it subject to a duty of confidentiality and in accordance with applicable data protection law.
5. Third-party websites
Our Site may, from time to time, contain links to third-party websites. If you follow a link to any of these websites, please note that these websites have their own privacy policies and that we do not accept any responsibility or liability for these policies. Please check these policies before you submit any personal data to these websites.
6. How your personal data is sent outside of the European Economic Area
We do not actively transfer your personal data outside of the UK or EEA, however our partners (including Ticketmaster and AXS) may process personal data outside of the EEA. We (or a third party who we share personal data with) might host, store, and handle that personal data outside of the European Economic Area (EEA). Where this is the case, we will ensure that we take the necessary steps to protect your personal information as required by data protection laws.
7. How long we keep your personal data
We keep your personal data for no longer than is necessary. This means that when we don't need it anymore, we delete it. The length of time we keep it all depends on why we're using it and/or what we need to do to comply with applicable laws and to establish, exercise, or defend our legal rights. In some circumstances, we might anonymise your personal data (so that it can no longer be associated with you) and use this indefinitely, without further notice.
8. Protecting your personal data
We follow strict security procedures to protect your personal data. This includes following certain guidelines (for example, checking your identity when you phone us). Whilst we take appropriate technical and organisational measures and have in place physical and electronic procedures necessary to safeguard the personal data that you provide to us, no transmission to or from us by post, email, phone, SMS or over the internet can ever be guaranteed as entirely secure. Communications over the web are not secure and as such, we cannot accept any liability or responsibility for any unauthorised access or loss of personal data. We also have procedures in place to deal with any suspected data security breach. We'll notify you and any applicable regulator of a suspected data security breach where we're legally required to do so.
9. How we might change this privacy policy
We may change this privacy policy from time to time. If we make changes, we'll let you know by revising the date at the top of this policy. If they're major changes, then we may let you know by getting in touch with you.
10. The choices and rights you have, when it comes to your personal data
Our contact details are in section 11, and you can always get in touch to ask that we:
Let you know if your personal data is being processed
Give you further details about how we process your personal data
Give you a copy of any personal data we hold about you
Withdraw your consent for a way that we're using your data (where we need your consent legally to use your personal information)
Consider any valid objection you have to us processing your personal data (including the right to object to processing where we're relying on our interests as a legal basis for processing)
Update or delete personal data that we have about you
Restrict the way that we process your personal data
Consider any valid request to transfer your personal data (that relates to an energy account) to a third-party provider of services (this is called data portability)
Where we carry out automated decision making that has legal or significant effects on you, make sure we get a person to review that decision, give you an explanation of the decision, and/or consider your appeal of the decision
10. Getting in touch with us
Our contact details
Two tips to help us get back to you more quickly:
When you send us your message, let us know if it's a "rights request" as part of your message. This will help us make sure it gets to the right people.
Include your name, account number, address, and if there's any data you're especially interested in, if you can. This will make it easier for us to respond to you properly.
How to contact us:
If you've got any questions about data protection, or you're not happy with how we've handled your data, email us at

[email protected]

. 
For access to your data, use our online form.
To delete your data, use our online form.
For all other requests, email us at

[email protected]

. 
Data Protection Officer (DPO)
You can email our Data Protection Officer (DPO) at [email protected]. You can also write to them:
OVO Energy
1 Rivergate
Temple Quay
Bristol
BS1 6ED
Information Commissioner's Office (ICO)
If you're not happy with our reply to any complaint or you think our processing of your data doesn't comply with data protection law, you can make a complaint to the Information Commissioner's Office (ICO). Just use these details:
Address: Information Commissioner's Office, Wycliffe House, Water Lane, Wilmslow, Cheshire SK9 5AF
Telephone number: 0303 123 1113
Website: ico.org.uk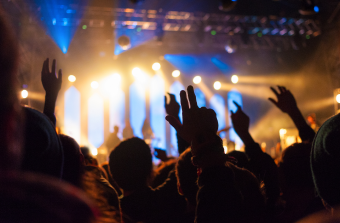 Already an OVO Customer?
If you're already an OVO customer, all you need to do is sign up with your OVO account number. It's completely free.
Learn more
Not a customer yet?
Get your energy or boiler breakdown cover through OVO and you'll be able to join OVO Live for free.
Learn more